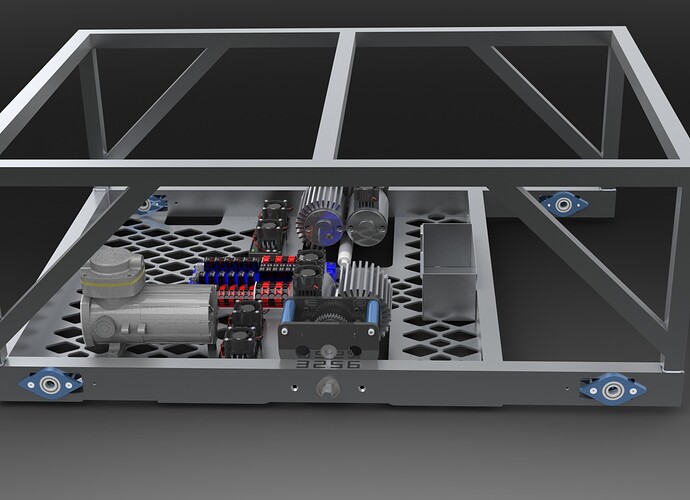 Made this a few months ago, and i finally got my sw running again, so here it is.
The shifters are very close to 1 lb(about 1.01) with all screws and pneumatics mount.
The chain is cam tensioned, but we are trying to keep the way that the cams work a secret. So they arent in this drawing.
TOTAL WEIGHT: 34lbs
Questions, Concerns, and Comments are welcome.