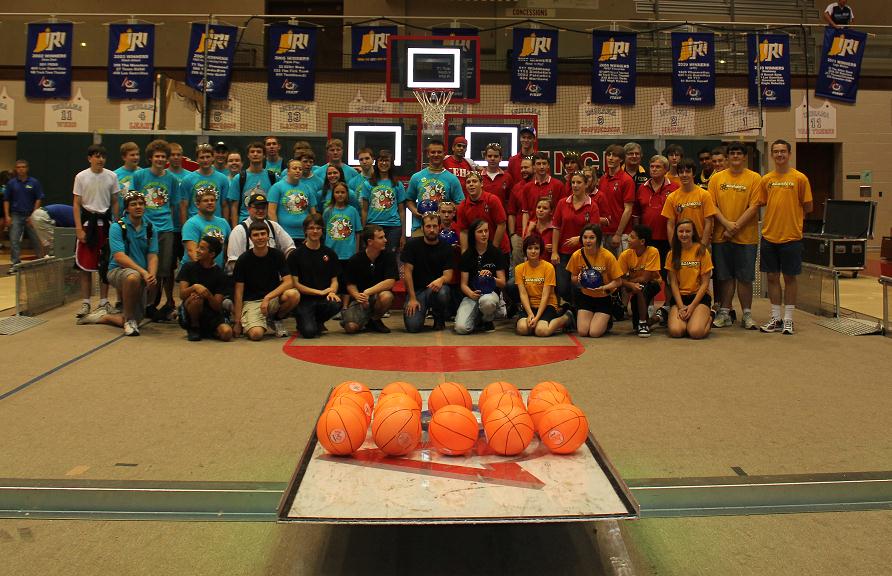 Photo of the 2012 IRI Champions: 2826, 1114, 4334 and 245. Thank you for making such a great alliance!
Just an amazing alliance that worked fantastically together. Did you guys get to cut the net after you won? Looks like those nets are still hanging up.
Simply awesome. What a level of play!
PS: They cut the nets right after this was taken. I was watching.
Congratulations IRI Champs!
You guys truly deserve the IRI crown.
Huge congrats to you guys. What a powerful alliance.
To 2868, it was great meeting you guys this weekend. Your machines are at the elite of the elite level and this only further proves that.
1114 and 4334, one perennial powerhouse, one soon-to-be-perennial powerhouse. Congratulations to you both. After everything that has happened over the past several months, I imagine this one was particularly sweet.
245 was a great pickup as a backup robot, and definitely earned the spot all weekend.
-Brando