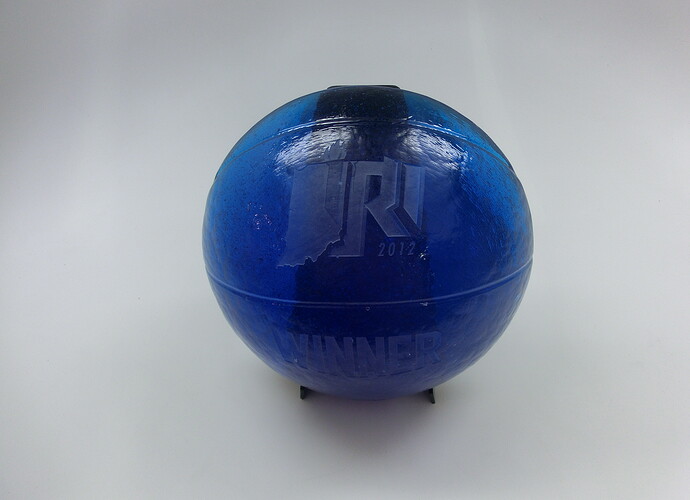 Here is the winning trophy for the 2012 IRI. This is a solid, 8 pound piece of opalescent glass, molded in the form of a face of a basketball. There is a simple bracket supporting the hefty glass form. The IRI logo and award text are both sand blasted onto the face of the glass ball section.
This was designed by Mark Koors at AndyMark. A water-cooled mold was made, and then glass from Kokomo Opalescent Glass was poured into the mold. Colors, Inc. made the aluminum bracket to look elegant.
Trophies awarded for other things at IRI will be in a myriad of colors.