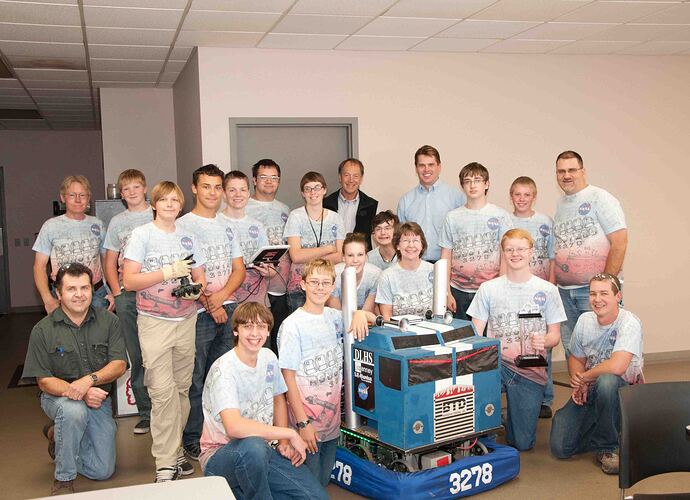 Team 3278, QWERTY Robotics with a majority of the team members demonstrating the robot to a sponsor, BTD Manufacturing.
Note: This was mistakenly labeled as the 2012 robot, when in fact it is from 2011.
You should be able to rename the image by clicking on the title (since you uploaded it).
Well, that wasn't a clearly marked option at all, thanks!