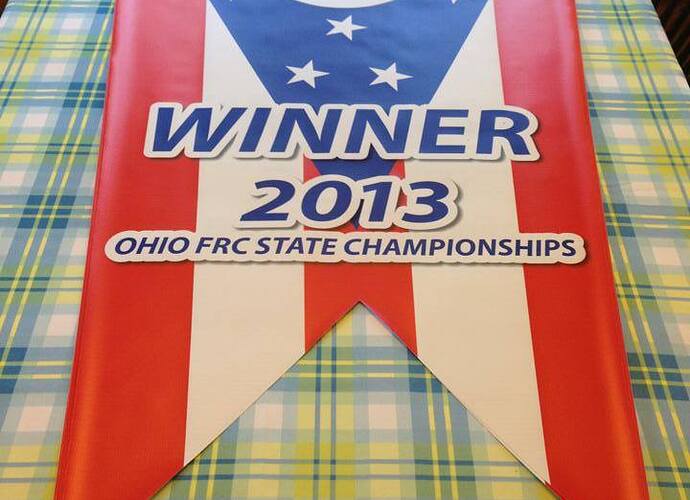 Here are the Winner banners that we supplied for the 2013 Ohio FRC State Championships.
They turned out great!
Agreed, Alex! I saw a picture of the trophies online before the competition, but the banners were a complete surprise–a great idea and nicely done. And to have them for the Finalists as well was twice as nice!
If a team wanted to purchase a second banner, would they be available, and how much would they run? I'm sure Travis will want one for both his house and office!
We can most certainly make and sell more. Email me at [email protected] for prices and details.