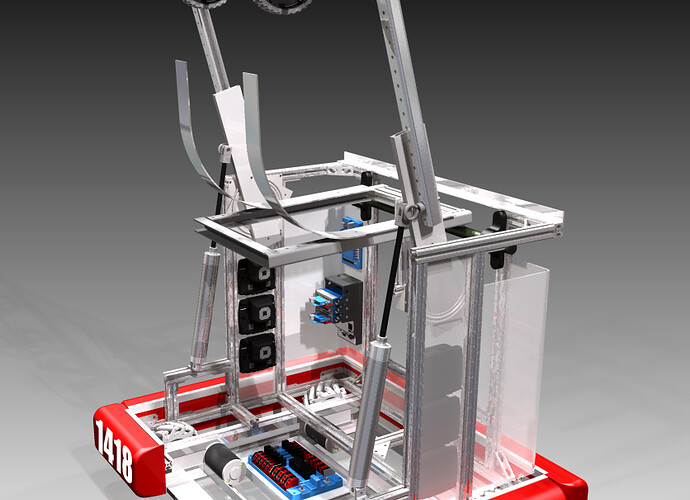 A good kid-bot, does everything but catch.
2
at VA Regional
You guys built an impressive robot. Those were some awesome semi-final matches between our alliances. Congrats on making it to the finals and winning the IDA from GM. Good luck at DC and hopefully we'll see each other in St. Louis.
I always loving seeing great robot renders :). And this one is no exception. Great job!
The drawing looks amazing. The reflective surfaces really add a nice touch, and make everything look extra glossy and impressive.