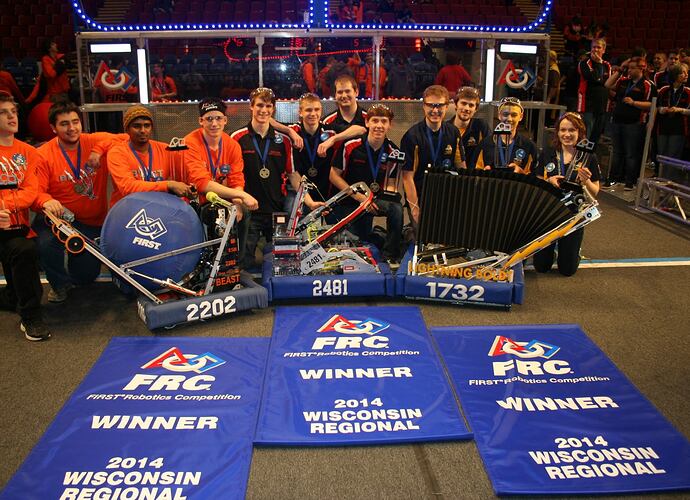 2014 Wisconsin Regional Champion Drive Teams
2481 The Roboteers
1732 The Hilltoppers
2202 B'East Robotics
Did 1732 just build an accordion on wheels? :rolleyes:
Yes, and it was surprisingly effective at throwing those big balls around.

Yet another team-less CD account that just hates on other teams

From Accordions, Bat Wings, Thunder Flaps, and Thunder Bellows, we are still figuring out what to call them.
See also: Hillflappers, Bellowing Thunder
Most students prefer Thunder Flaps. Whatever you want to call them, they are urethane coated nylon and have held up really well during our practice and the Wisconsin Regional.
They also catch the breeze beautifully when they aren't cradling a ball.