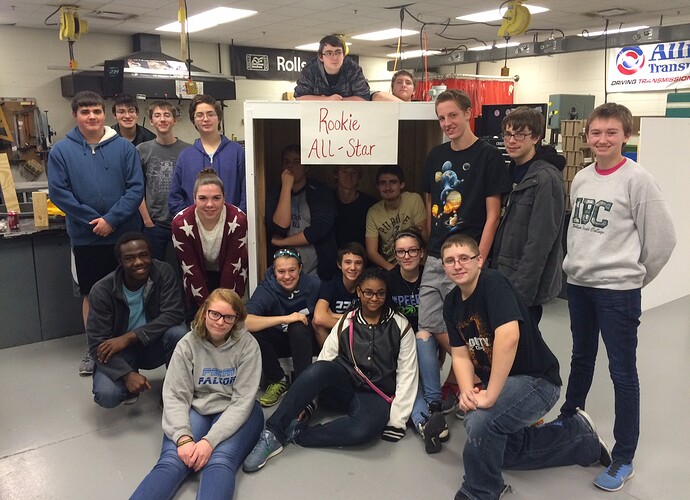 To provide some support for the 2015 (and beyond) Indiana Rookie All-Star, we built a shipping crate to donate.
We built a new shipping crate to help support the 2015 Indiana Rookie All-Star team. The goal is to have it at each Indiana District event so that teams can sign the crate for good luck. It will then be given to the Rookie All-Star to ship their robot to the Championship.
Then, we hope they will donate it to the 2016 Rookie All-Star and on and on …
Great idea! I know last year there was a veteran team who didn't make it to CMP that offered their crate to one of the rookie teams in our area that did get a ticket to the big dance. At this point I don't remember which team was the donor or the recipient. Yes we sent multiple rookies since we had a couple that qualified with points in the district system.