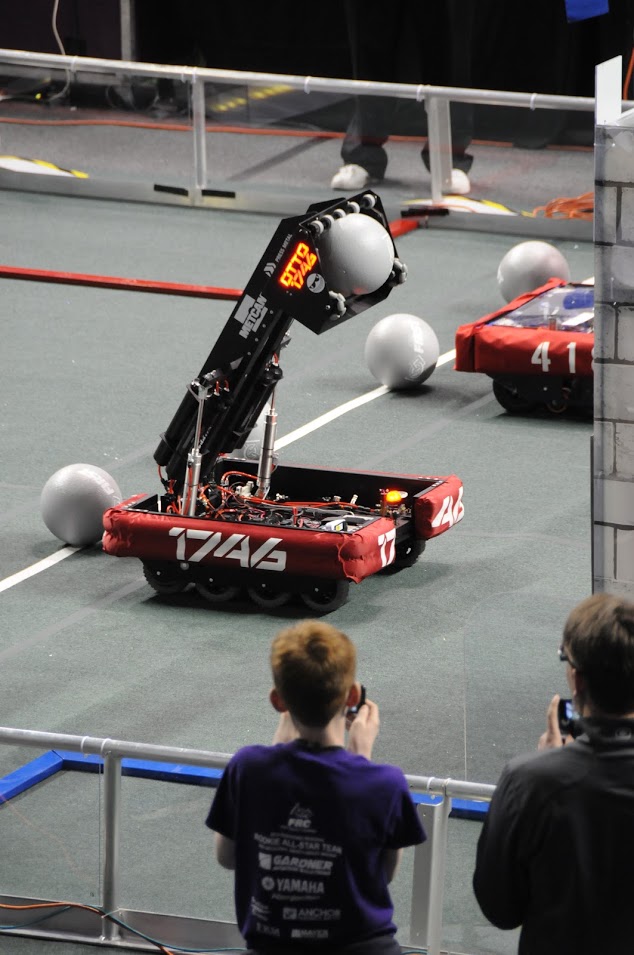 Our robot ready to go for a qualification match this past weekend at the PCH - Columbus District.
We were happy to seed first using a breaching heavy strategy through qualifications. Pairing up with teams 1648 and 3091, we were able to advance to the semi-finals of the event. Our robot also received the Motorola Quality Award.
Our next event is Week 6 at the PCH - Kennesaw District.