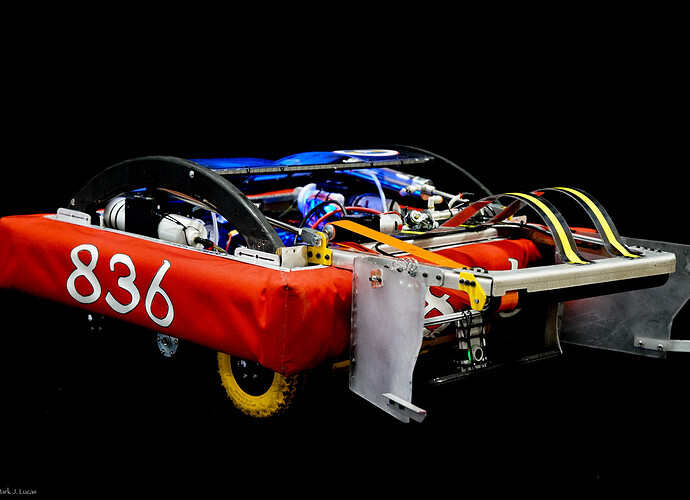 2016 - FRC 836 - The RoboBees Stronghold submission - The War Hog!
Thanks to Mr. Mark Lucas, our photographer.
First, congrats on your team's success this year!
Second, could you please provide some specks / capabilities of the machine?
Thanks!
When we scouted, I called it "Speed Demon." Your drive team just hurls that robot across the field; it's nuts.
Congrats on the 3 win season !
Good luck at Championship