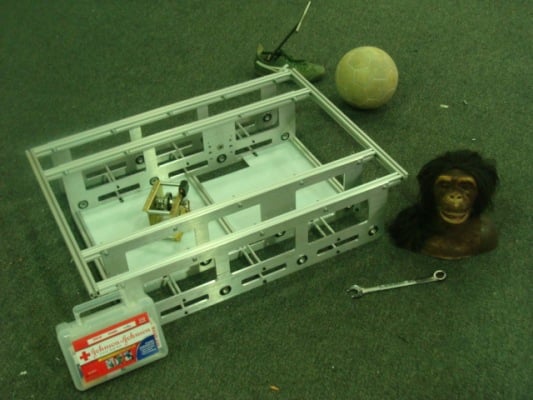 2010 team 2016 teaser 1
Is the first aid kit supposed to be a hint on how your season is going?
They are a Johnson&Johnson team.
My guess is you are kicking the balls, hanging from the bars like the monkey, and all the while keeping it safe.
Good Luck!:]
MMY= Mu Mu Psi = Mighty Monkey Wrenches
Looks great guys. Your new Johnson and Johnson mentor is also a very nice addition to the team:D
Good luck 2016! and Tyler!

I'd have to put bets on an 8 wheel drive, thus assuming attempts to go over the bump.