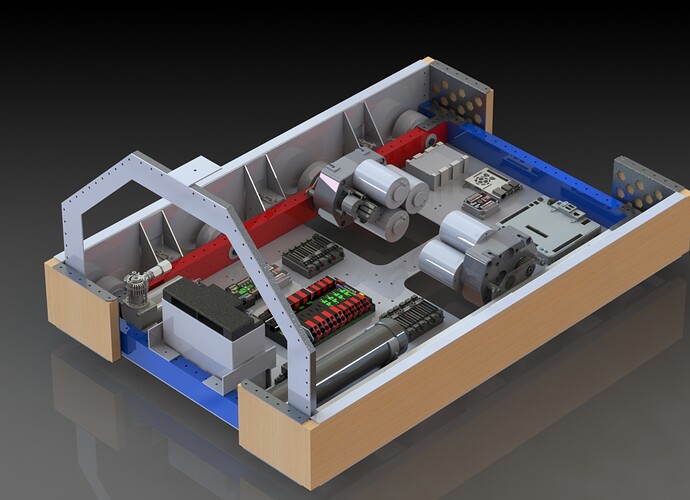 2468 worked on an off-season chassis design to address maintenance issues we encountered over the last couple of seasons maintaining the sprockets and chain.
The same project has served as a platform of our programming team to improve the control of the chassis, the AUTO functions and vision. We're exploring the use of RealSense cameras.
You can find the CAD and programming files on the Technical Resources section of our team website.