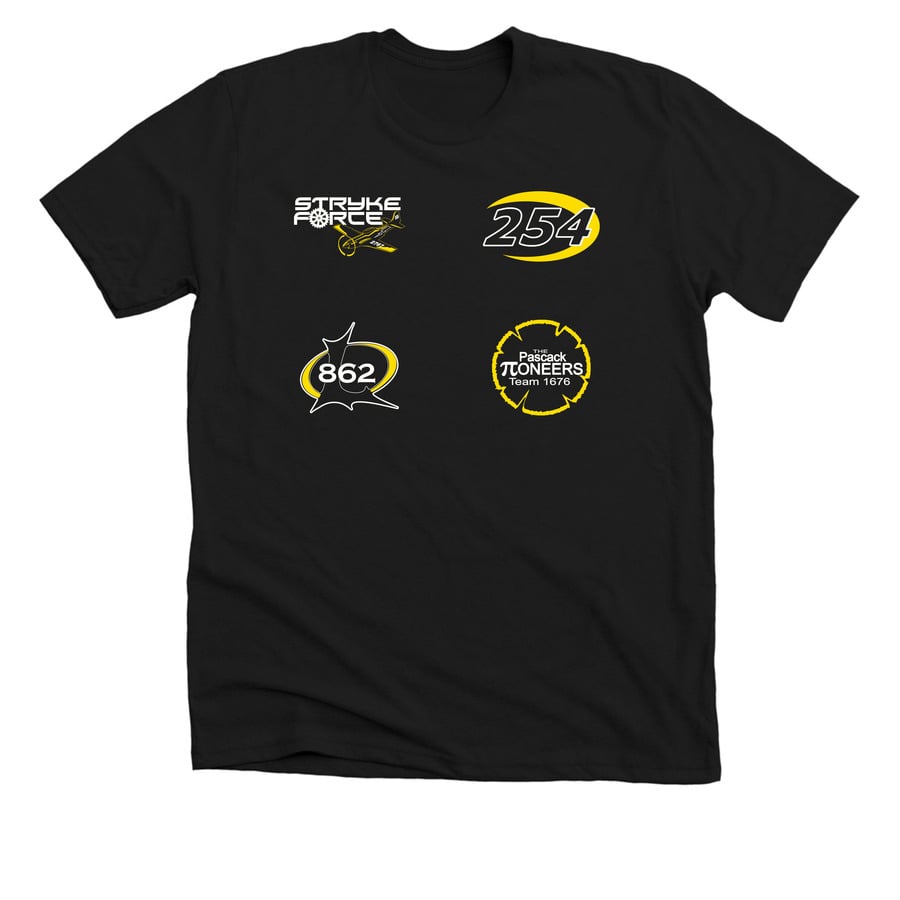 Just in time for the holidays, celebrate the 2017 FRC World Championship alliance with a commemorative T-Shirt!
For each shirt sold, one dollar will go directly to the AMAZING Campaign to support the American Foundation for Suicide Prevention. The AMAZING Campaign, which was launched this past March by FRC Team 1676 alumnae Jenna Malley, was created in memory of Kennedy Clifford to end the stigma surrounding mental health illness. More information about the AMAZING Campaign and its mission can be found here: https://www.huntnewsnu.com/2017/11/amazing-t-shirts-inspire-self-confidence/
These 2017 FRC World Championship Alliance T-Shirts were designed in collaboration among the alliance and can be ordered until Saturday, December 9th: www.bonfire.com/2017-frc-world-championship-alliance-t-shirts.
Thank you so much to everyone who supported our team throughout our 2017 FRC World Championship season.