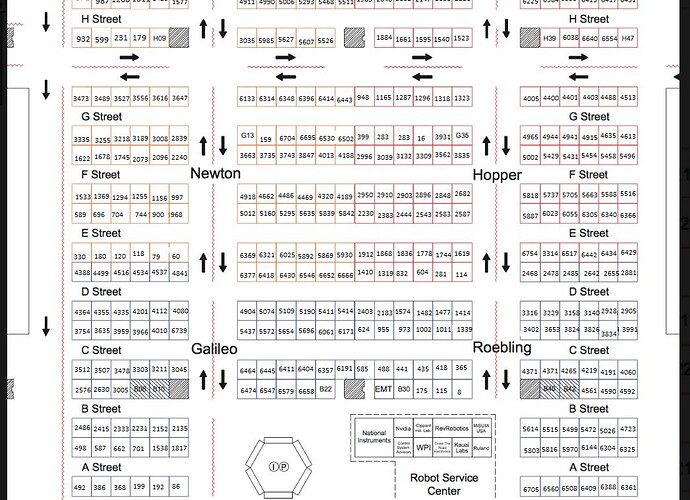 The pit map has been released, but I couldn't find one with team numbers.
So I used the data from here: https://guidebook.com/guide/86975/list/413485/
and put the team numbers on the appropriate spots.
Sorry for the low resolution, I did this in MS paint.
If there is an official map that has the team numbers, please let me know!