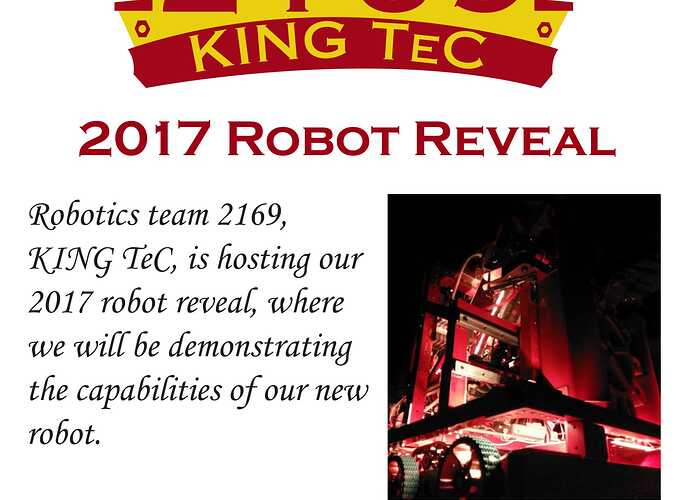 This Friday (March 3rd) at 7:00PM we will be releasing our 2017 robot to the public in the Prior Lake High School auditorium (7575 150th St W, Savage, MN 55378). This event is open to the public so bring as many people as you wish.
Expect a series of live robot demonstrations as well as detailed presentations about the engineering and design of our subsystems. Our YouTube release video will also be shown here for the first time.
If you can't make it, we will be live streaming the full event here:
21…69!