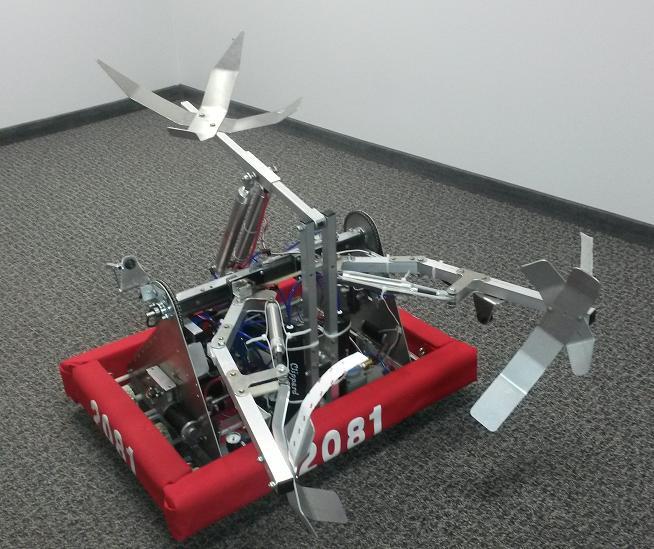 This little guy just wants a big hug…
4 cim, Super Shifters, 6 wheel KOP frame.
Photo sensor to automatically close on the ball and pick it up to launch position. The ball can also be lowered and shoot out for passing.
Arms area raised and lower by AndyMarks worm gear boxes -cim powered with an added 5 to 1 chain reduction. Arms are pneumatic controlled, and are hinge to open and the base slides apart for added room for going after the ball.
Has long throw or short for overpass. Arms stay clamped on ball until firing.
Autonomous uses an ir sensor to detect the hot goal.
Attending: Central Illinois Regional and Wisconsin Regional