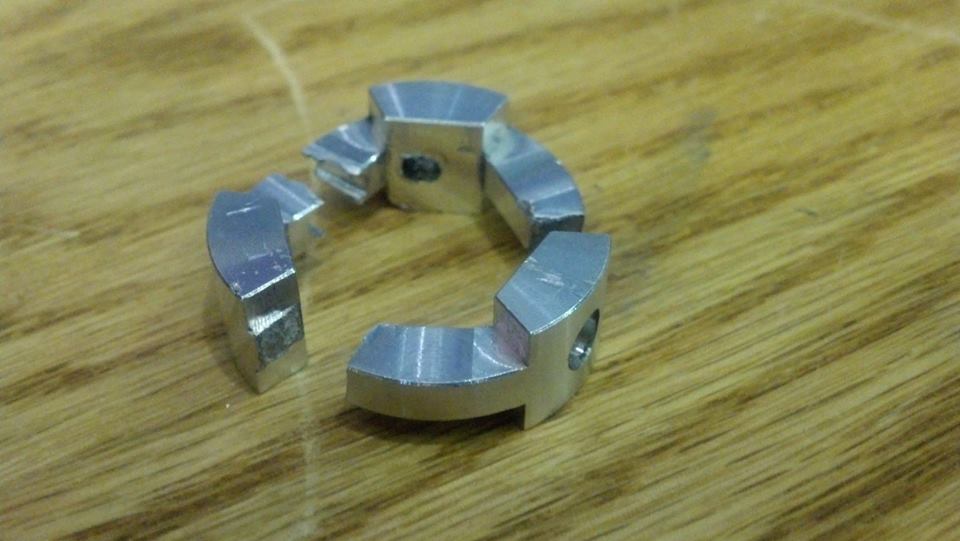 The aftermath of our first match- and the reason we put up so few points all day.
Note to everyone: NEVER get into a pushing match with The Hawaiian Kids.
This is the broken dog gear that rendered our drive train useless all day.
We have now reinstalled our single speed DT from championships, so we should be good to go for Saturday.