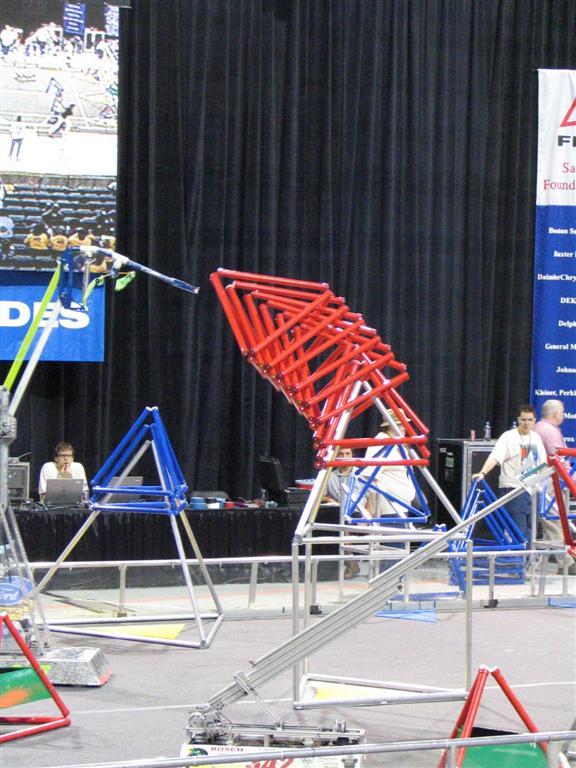 During a practice round team 217 kept capping the center goal as much as they could. It was exciting to watch, and they did a great job.
They got 7 tetras on it, but when they put the 8th on, it wasn't as clean.
I happened to be snapping pictures at the right time.