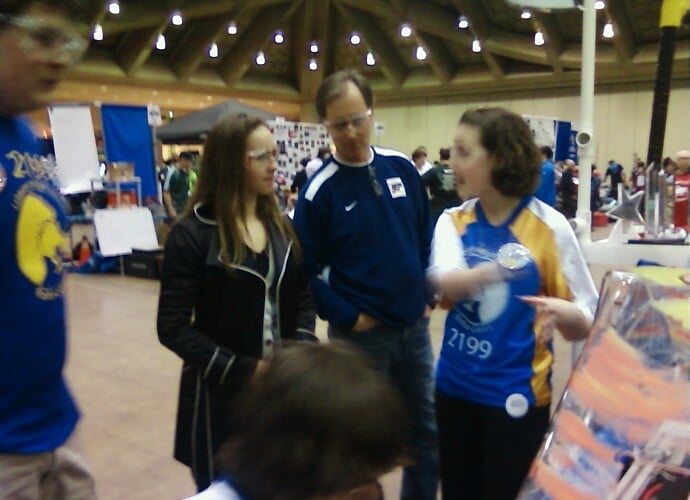 Our Team Captain and Deans List Finalist talking to US Olympian Kimmie Meissner in the Pits at Chesapeake.
Next to Kimmie is her dad, Dr. Paul Meissner.
Both the hometown celebs, (Duff Goldman from the Ace of Cakes also spent a couple of hours) had a good time. They explored the pits, NASA machine shop, and sat ringside, asking great questions and cheering. They were amazed at what they were seeing.
I imagine there are lots of cell phone pics out there.
I don't know Kimmie, but I sure know Duff. Think we can expect a FIRST cake sometime? I'd be interested to see how they'd do it. I know its weird, but I am fascinated by cake decoration. I've never done it myself nor do I have the talent to. I just like to watch.
Sorry for derailing the thread. Focus back on the athlete. Not the chef.