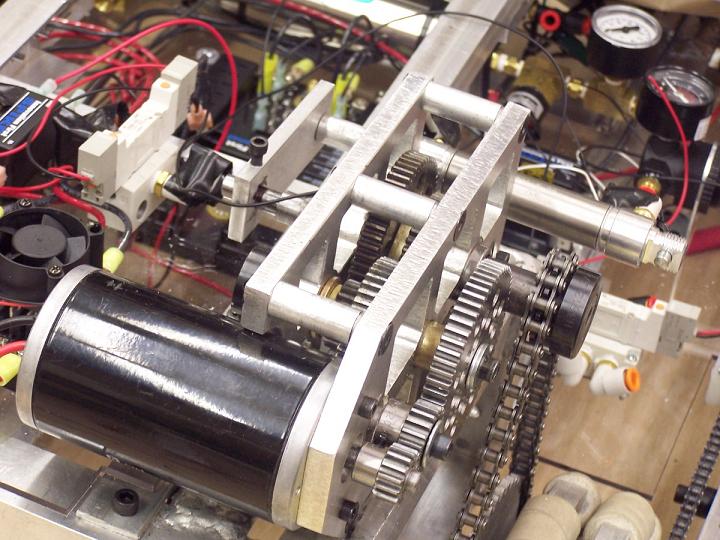 This is our 2005 version of our ball bearing style of shifting.
We decided to go with a two speed this year rather than three speed like last years because we felt it was not needed.
Watch out for Tank speed like first gear and Indy speed like second gear.
We will be competing in Annapolis, Philly, and Nats.
For more information about this type of transmission download this white paper or just search ChiefDelphi for 222 3 speed transmission.
http://www.chiefdelphi.com/forums/papers.php?s=&action=single&paperid=335