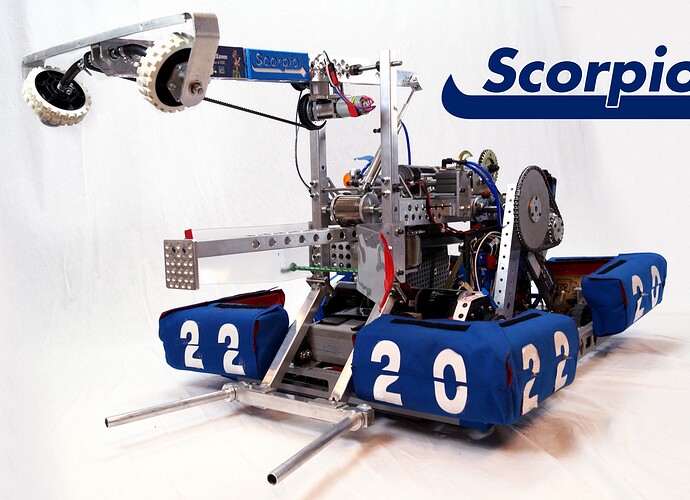 Scorpio competed at the Northern Lights and Minnesota North Star Regionals.
Scorpio uses three constant force springs to launch the ball over the truss and into the high goal. The shooter can be positioned anywhere from parallel to perpendicular to the ground.
Unfortunately, Scorpio will not be appearing at Championships or the MSHSL State Championship.