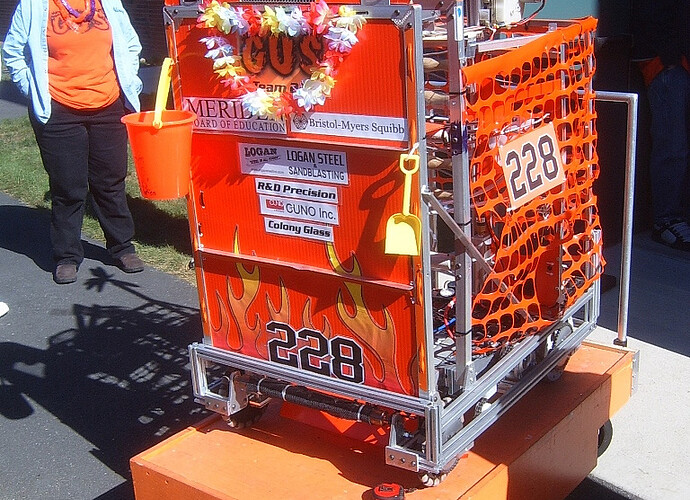 Sometimes someone always has a "genious" idea. For Team 228 that involved letting the team spirit kids decorate our robot with "beach accessories" for the Bash at the Beach competition. It may seem odd, we let them do it figuring there was no way a plastic bucket held on by a single zip tie would survive an entire competition. Little did we know how wrong we were.
Common sense would tell us that a plastic pail held onto the robot by a single zip tie would not last long in a FIRST competition. And yet somehow, the plastic pail never broke or fell off our robot, even when we tipped over onto it. The shovel, lei, or plastic palm tree didn't even have a scratch. The only casualty was the rubber ducky, which flew off during one of the matches, and escaped with only minor bruises.
The only thing we were missing was a Hawaiian Hula Girl bobble-head for the operator interface.