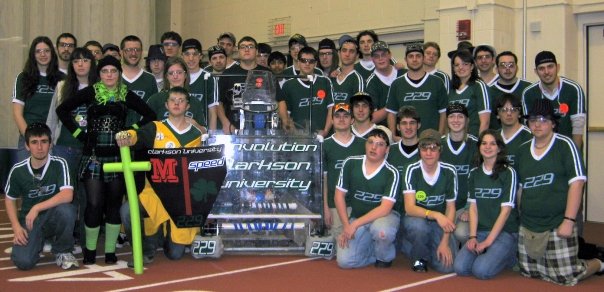 You were an amazing alliance partner @ FLR! Good Luck @ Chesapeake!
That's right…229 is going to Chesapeake as well. Hmmm…maybe there will be some time for an old FLR alliance.

Man I loved this team I was a part of the drive team for team 1241 theory6 (I was their tool operator) and I just loved their drive team and our connection with one another. Great job guys and good luck at Chesapeake regional this year, don't forget to stay in touch. As well i was just wondering if you guys could send me or put up some of the pictures that you took of our drive team alliance. ( 229, 1626 and 1241 to be exact)
I heard you guys did awesome. First off congratulations, you all should be very proud of yourselves.
Best of luck at Chesapeake, and I really hope I get the chance to see this robot up close at championship.