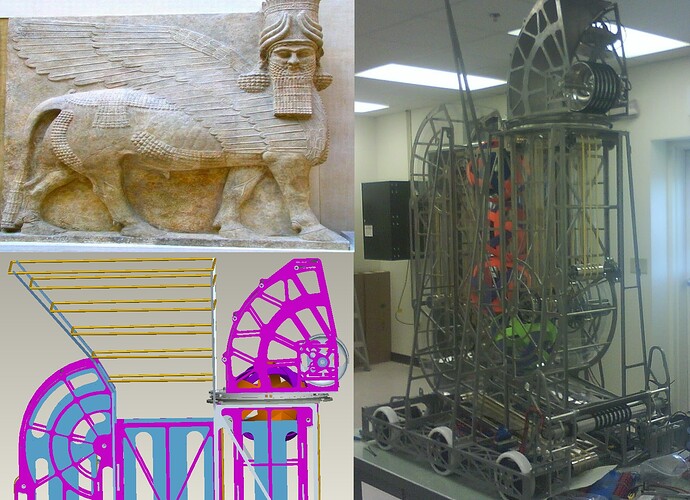 For those of you who doubted the Lamassu connection, here it is.
This is The Pink Team's 2k9 robot. The picture was taken on the day of ship(if it looks peaceful, do not be deceived)
On the left is the side by side comparison with the Lamassu picture that a mentor noticed during the build. The PRO-E picture is older model.
6-wheel Drive, Direct drive driven from back wheel.
No drive chain tensioners.
Dropped center wheel.
Turreted shooter with camera (not on in the picture)
Those are the basics I suppose.
Any questions or comments are welcome as always.
And yes, it is ridiculously complicated : ).