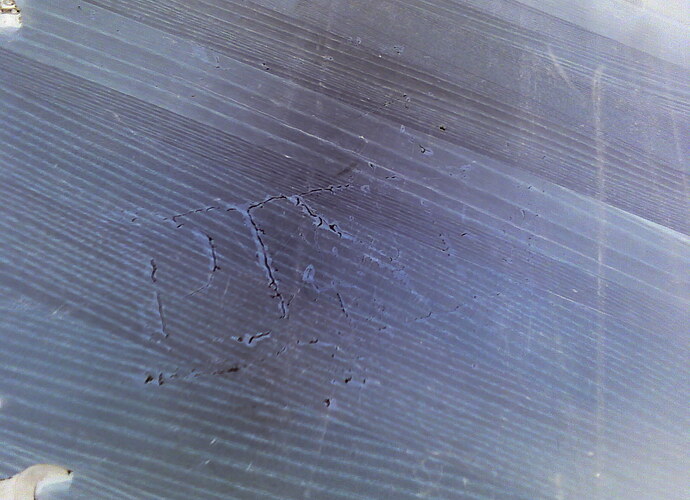 I just thought this was quite an interesting picture.
Can you guess what it spells?
Or maybe what it's from?
that couldn't be wood? could it? (inverted of course)
is it a jackal . Its a Jackal!

Watterjetting the Frame out again! or that awesome Sprocket for the telescopic arm. Can't wait to see you guys this year, kinda gonna miss the telescoping thing.
It does indeed spell PINK!
We set a piece down on a workbench, and someone pointed out after it had been moved that the water had stayed quite interestingly.
We had a thought that it may have stayed better because the water may have been like…charged, from the way it was machined.
And it was just taken on my phone with it on Negative.
Either way, I just thought it was really cool.