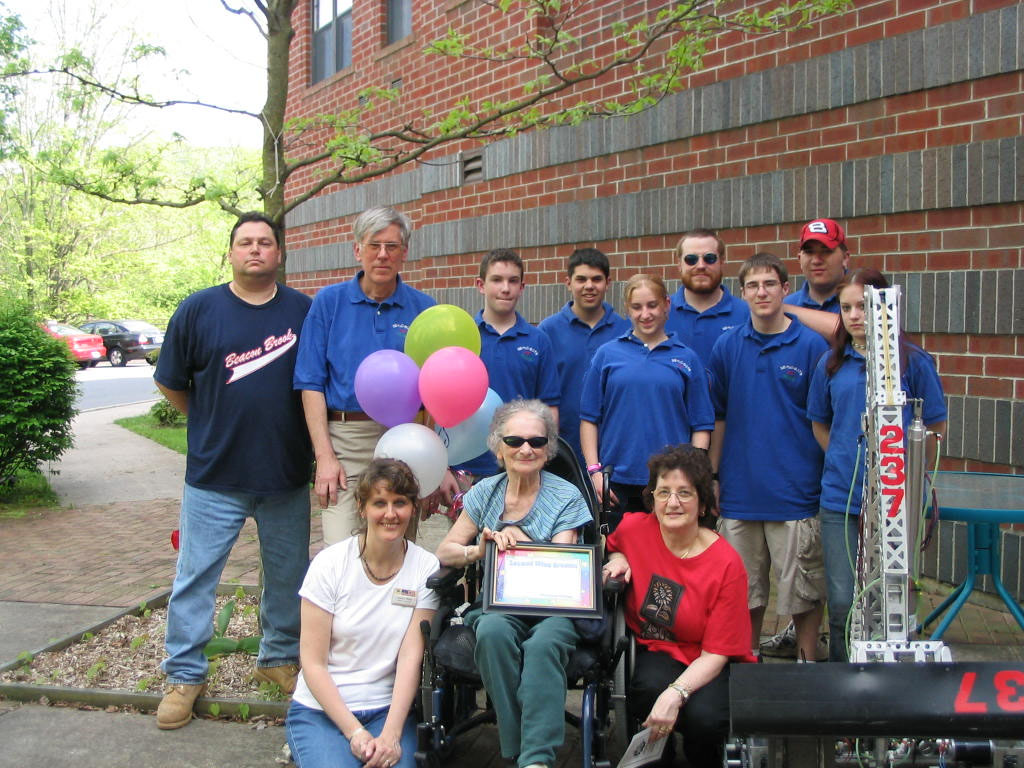 The Sie-H20-Bots were invited to Beacon Brooke Healthcare Center in Naugatuck May 11 to fulfill a wish. The invitation was part of Second Wind Dreams, a national non-profit organization that has the goal of fulfilling the dreams of those living in eldercare communities.
An 80-year old female resident had a wish to see and touch a robot. With the visit by three adults and six team members from Watertown Team 237, she not only had her dream fulfilled, but was also able to drive the robot.
Watertown resident Joe D'Averso, director of environmental services at the Beacon Brooke Healthcare Center, contacted the Watertown Sie-H20-Bots and arrangements were made to grant this Second Wind Dream.