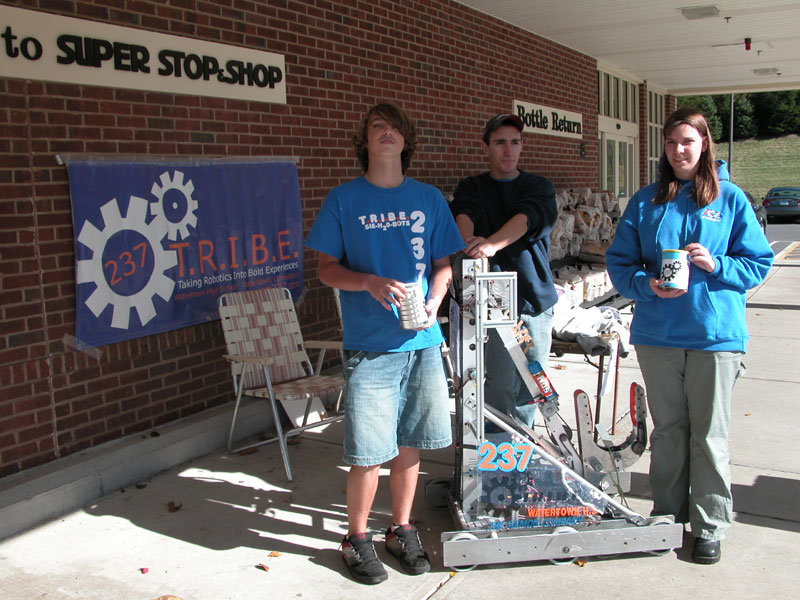 Four hours of can shaking yielded $400.00
Money is Money. $400.00 the team did not have this morning.
Can you explain how this worked?
Did you guys do anything besides shake the cans?
$400.00 = awesome!
We just made arrangements with the merchant. They host a different group every weekend. At one entrance were students with the 07 bot and at the other entrance were students with a display of pictures.
100% of the money will be dispersed into the students that worked the can shake travel accounts prorated on the amount of time they were shaking.
Nothing fancy, just get out and meet the public.