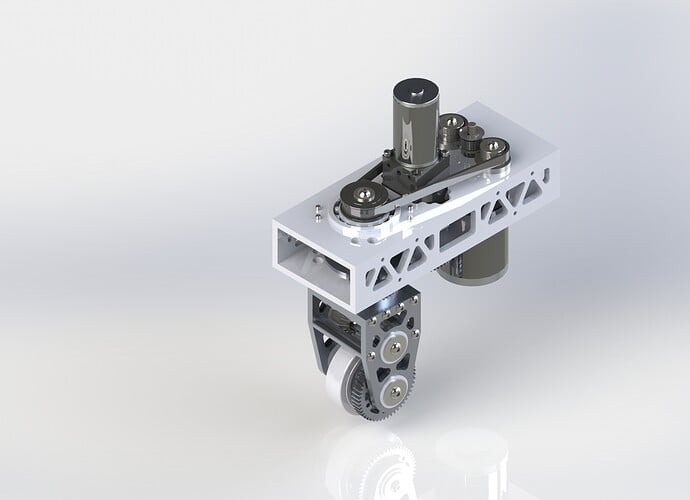 This is a more traditional style of swerve (
compared to my previous design
) that is currently being designed with the intent to build come our pre season starting in september. Currently it is geared for ~13fps adjusted and weighs in at just over 9lbs. The frame is made of 4x2x1/4 aluminum tubing. CAD files can be found here:
https://grabcad.com/library/2386-traditional-swerve-work-in-progress-1
Currently looking for feedback, suggestions, criticism etc.