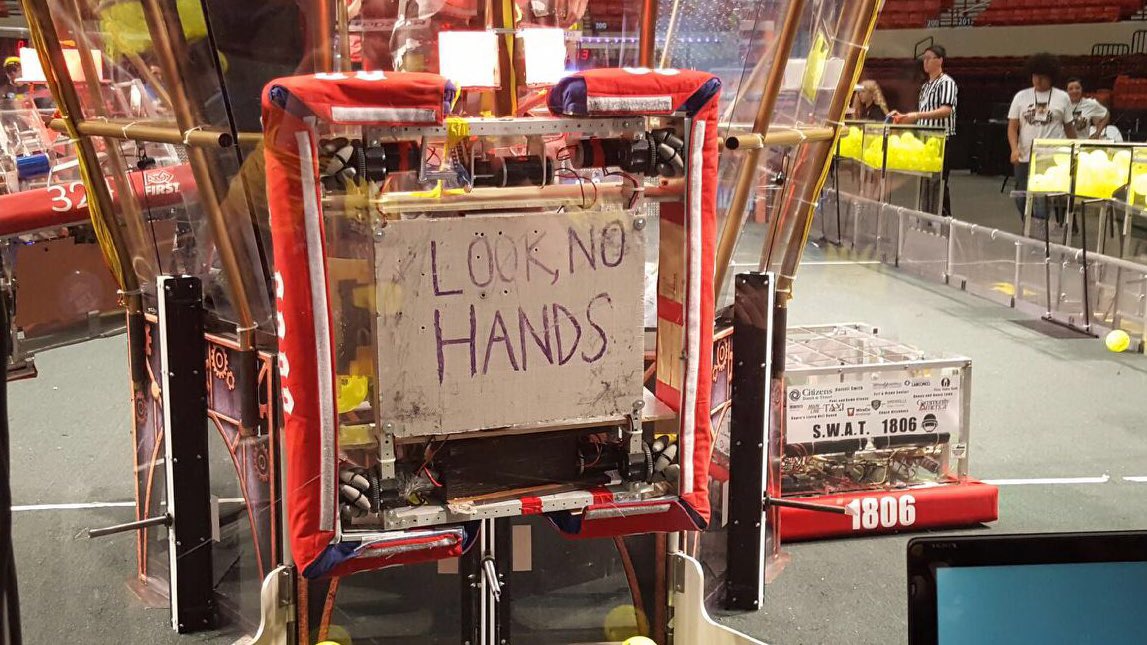 The view from our driver station after our last match on Friday.
Our students got a little creative with the dry erase marker.
We had a fantastic event over all and were so privileged to be teamed with 5013 and 5437 in the elimination rounds. You guys drove your hearts out and really stepped up to the plate.