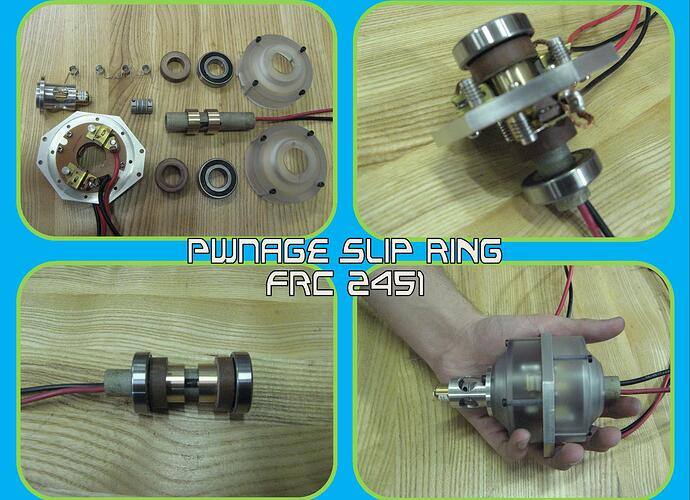 This is the slip-ring module we designed for a distributed swerve module during the 2012 off-season.
There are 2 complete brush assemblies used in the assembly taken from CIM motors. Each brush assembly uses two brushes to send power to the driven wheels motor lead. This doubles the brush surface area and simplifies construction. Radial ball bearings keep the two slip rings running concentric to the brush assemblies. There is also an integrated absolute encoder for wheel rotational angle feedback.
Questions and comments are welcome.
-Nick & Team 2451 PWNAGE
p.s. More projects to come…