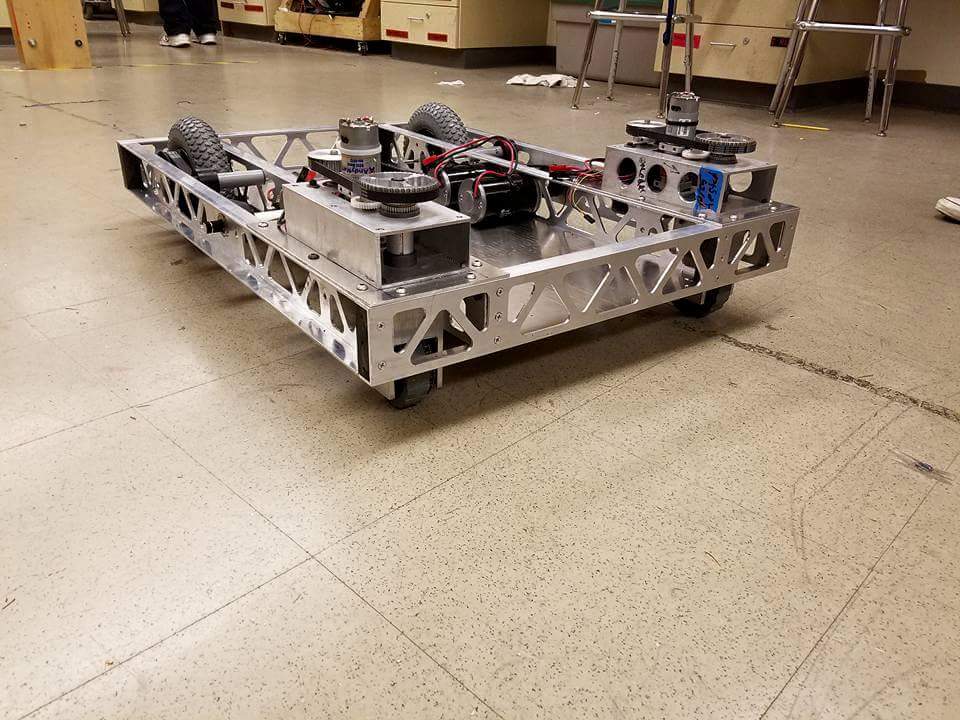 This is the drive train for one of the robots Team Mean Machine will be entering in the 2016 BunnyBots competition. It drove like a champ with preliminary code the other day, but I'll post some video once the software is in a more refined state.
To same time and money, it is basically our 2016 drive in the back, and our 2015 drive in the front. So it has four CIMs in the back and two minis in the front, all geared for 17fps.
Questions and comments are more than welcome.