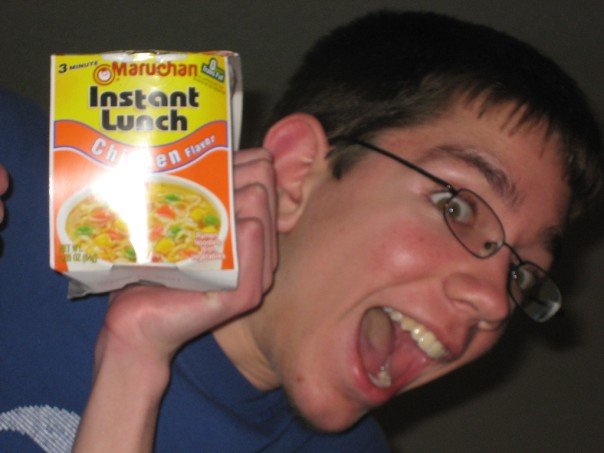 I've determined Kristian, you are a younger, shorter version of Conor Ryan…
So this would make him Conor V2 or Conor 2.0 …
The "rule" is graduating seniors…so I nominate Kristian for Class of 2009

Don't encourage people to not graduate Michelle. I think the rule ought to be extended to include all people who have made it past their senior year, thus making you eligible for next year since I missed the opportunity of being there on thursday to get you this year.
CHRIS! Don't argue with her!
**
he kinda reminds me of mike from 303 as well haha
Roho…don't speak. Or else you will be the next victim!
Muaahahaha