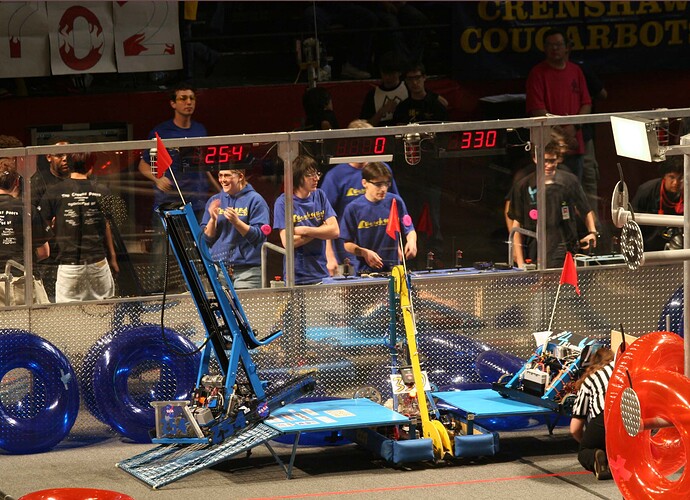 This is a picture of Los Angeles Regional Finals match 1. Teams 330/254/4 on red alliance vs. 980/696/580 on the blue alliance.
330 deployed their ramp, and 254 is not touching the ground. Team 4 made it to the the 30 bonus point level.
We had a lot of team members bring in their nikons and take pictures throughout the competition.
We will have more pictures on our Team Website as soon as we collect the pictures from all of the members!