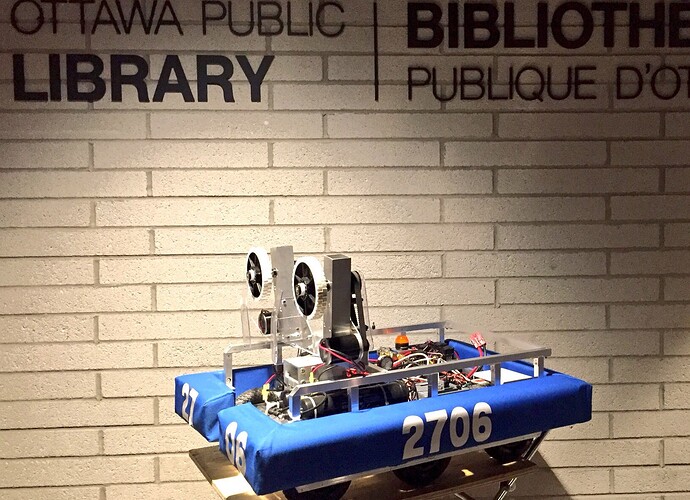 Team 2706 Merge Conflict is a new community team in Ottawa, Ontario, Canada! Introducing our first robot build!
This is Mergius Maximus II (the twin practice robot) posing outside of the Ottawa Public Library - Beaverbrook branch which has been one of our team homes during the 2015-2016 season. Our incredible partnership with the City of Ottawa has allowed us to meet and build in public spaces, inviting the general public to watch us work and talk to us about robotics and STEM in general at almost every team meeting.
Mergius Maximus is an AM14U3-based robot built to play STRONGHOLD. It is a low-bar capable breaching specialist with low goal shooting capability and featuring a servo-controlled camera platform powered by a Raspberry Pi 2 for vision tracking.