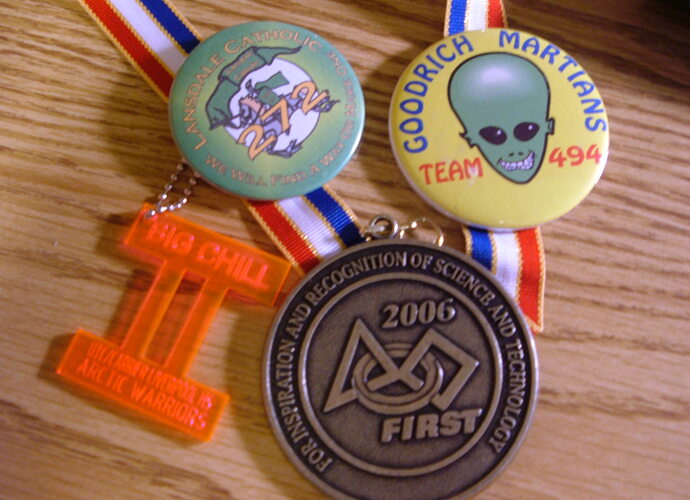 Buttons of 272 and 494 with 174's giveaway around the First place medal. It's nice to see it all together.
Just wanted to let you guys know that Cleveland regionals were a blast and you guys were awesome! Cant wait to meet again at nationals! Congradulations again on the big win!
Team 135

Hey thanks, you guys were awsome this year too! My mentors wanted to know how you got your wheels configured, cause the ability to sweep around the field like that was a big advantage.
We'll see you at the nationals. Good luck.