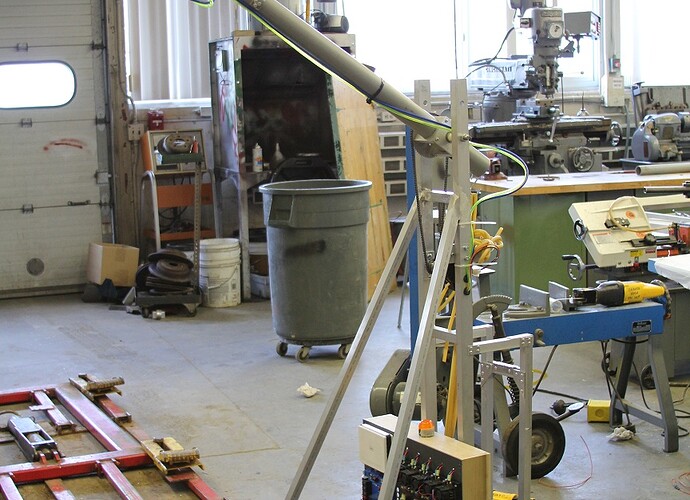 For more detailed description check out our blog:
team2791.wordpress.com
I'm pretty sure it's named Gene! :eek:
Specifications:
6 motor single speed drive, geared for about 11 feet per second
Cantilevered drive wheels driven by 9mm internal belts
Arm shoulder joint driven by window motor with custom dogged sprocket for post match reset
Arm made from 2.5" and 2" PVC - telescopes and locks open at match start to reach all three levels at ideal scoring angles
Pneumatic pinch claw made from 3/4" baltic birch plywood. Base plate made of sheet aluminium with nylon slider attached for effortless ground pickup.
Minibot deployment (to be attached) self centers in order to ensure pole contact
Minibot A climbs in under 4 seconds. Minibot B is to be determined…
Our best robot yet. See you at WPI and Connecticut.
Our preship video will be released sometime in the next 24 hours.