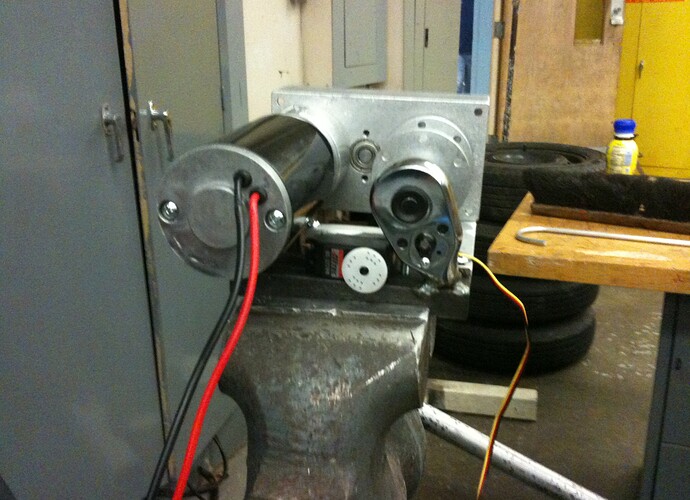 Not sure HOW clever this is, but it's a cool use of COTS parts in my book and the combination of me and the other team members that thought of how to use various parts of this design are proud of it.
The whole assembly is 100% COTS except for the metal holding the ratchet in place. The CIM drives from here through an AM Planetary and AM Toughbox Nano to the winch, made of two AM Hubs put together. On the end of the winch is a socket wrench, the end cut off and welded onto some metal. A servo is attached which allows us to activate and deactivate the ratchet; since our arm is a spring release, this lets us control the unfolding motion and the folding motion with the same motor.
Using JVN's spreadsheet, I've speced the robot to about a 3 to 4 second hang.