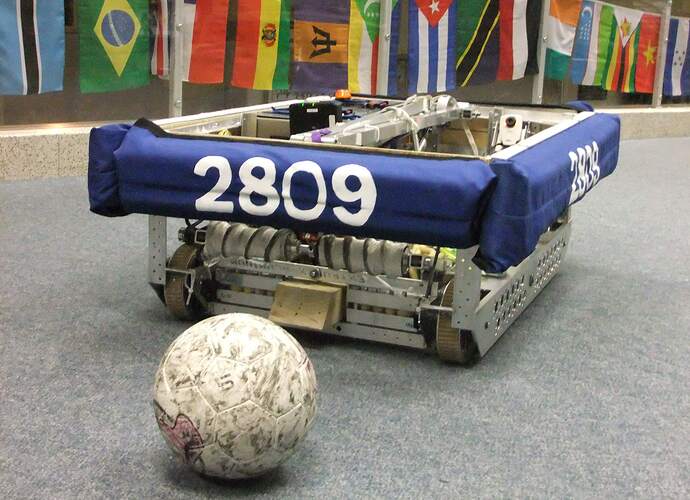 Team 2809 K-Botics is proud to introduce this years creation, The Arbalest.
2809 will be competing at Pittsburg and GTR this year.
Stats:
6 wheel 6" diameter 1.5" wide IFI wheels, direct driven off AM Toughboxes with 2 CIMs each.
Arbalest kicking mechanism, uses piston to draw back crossbow like mechanism, using a electromagnet as the catch and release. Can score from midfield.
Active ball control mechanism.
folding out arm attaches hook onto tower and uses a CIM powered winch to pull ourselves up.
Our strategy focuses on having a fast and powerful drive base and not focusing on changing zones, with good ball control and an accurate kicker.