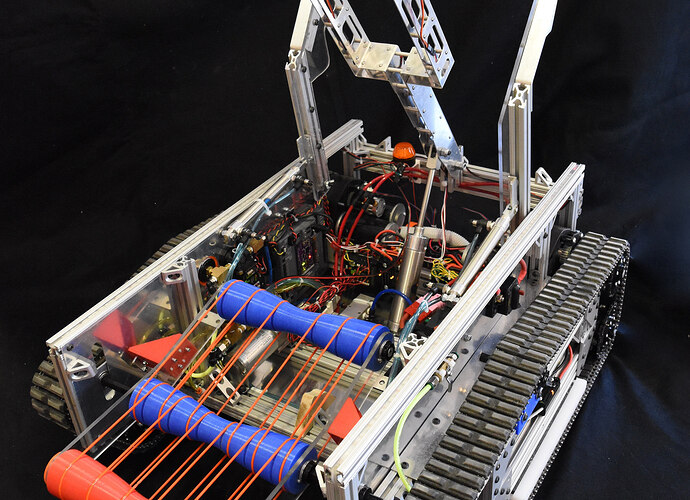 Here is a look at our(2877,The Ligerbots) 2016 robot. Our robot can successfully navigate all defenses except category C, including the low bar. We have a 6 CIM, 2 speed drive train and tank treads. Our intake uses 3d-printed rollers and polycord, and is powered by a bag CIM. We have two easily interchangable wedges, for the portcullis and CDF. Our shooter uses a catapult design to shoot high goals, and has servo controlled flaps on the end for shooting from variable distance.
We will be competing at WPI and BU district competitions.
Reveal video to come
Good Luck, and see at the competitions!