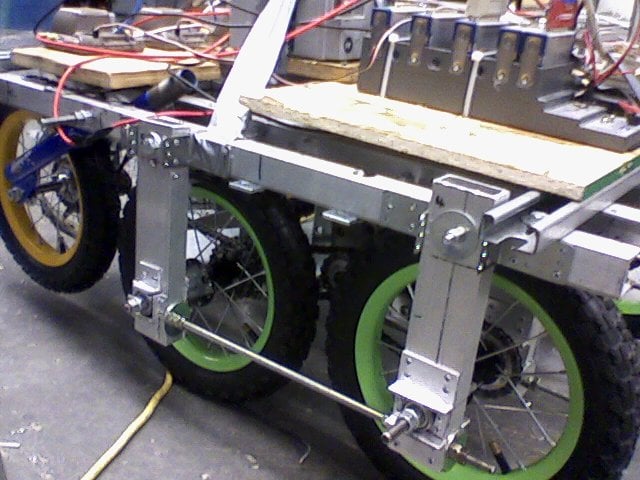 Great practice bot, kicker not mounted
I love it!
The battery strap is a nice touch.
All-Thread rod and 2" washers? We do the same thing

I love it.
Haha, is there anything duct tape can't do?? And thank you, those bike tires are a pain to work with, and we're going to be replacing the mounting system for the final design
i see a bike fork, duct tape and sheetrock… anything im missing?
lol, actually its plywood, i should have a kicker teaser up later this week