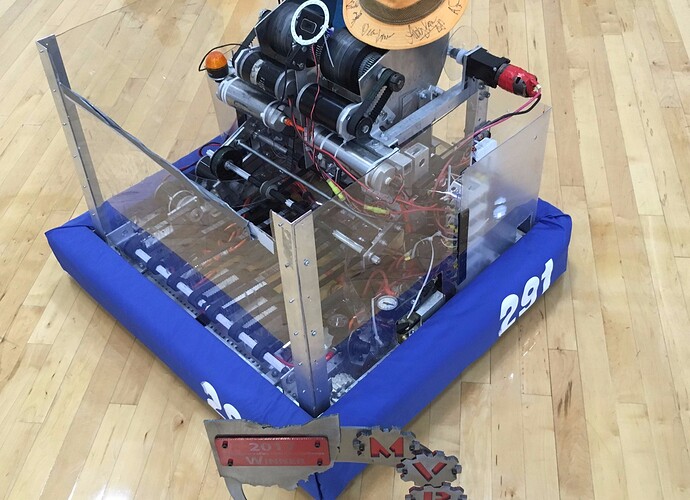 A shot of CIA 291's brand new robot, Alpha, after our win with 2399 and 2252 at the Mahoning Valley Robotics Challenge!
Features:
-Fast gear ground pickup
-Double wide shooter and belt indexer capable of shooting up to 10 fuel per second
-Vision tracking to align with the boiler
-reliable 3 second climb
-Lucky Hat!
A video of Alpha shooting at MVRC. It is number 6291 because we entered two robots.
We are going to add an over the bumper fuel intake and hopper extension for increased fuel capacity. We will be playing with Alpha at the Ra Cha Cha Ruckus in October.
See you there!