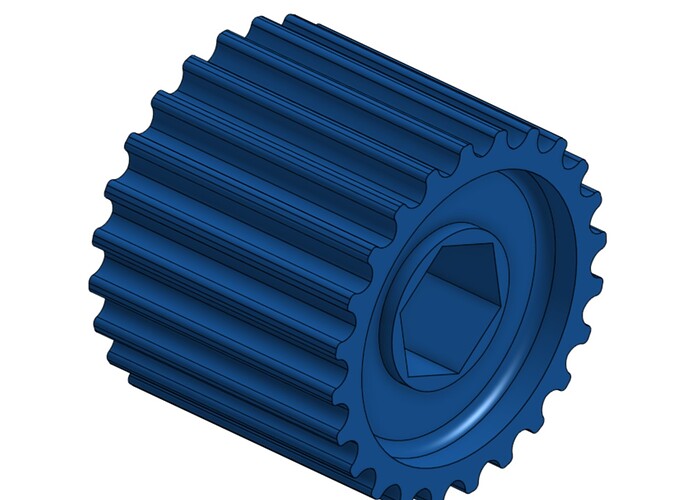 Custom 24T pulley machined from 5mm HTD pulley stock. Pulley is 30mm wide to accommodate two 15mm belts.
I am guessing this is going to be used for belts in tube drive.
Is the countersink to let the bearing rest inside of the pulley and not need any spacing away from the tube ? We have done that the last 2 years and it works out great. The bearings help hold the pulleys in place while you set all the belts in and hold them in place with hex shaft. Once in place we have not touched it or made any adjustments the last 2 seasons.
Neat concept - worth trying out. Where would one get 5mm HTD pulley stock?
If you're already going to SDP-SI for pulley stocks, might as well go for GT2 pulleys and GT3 belts.