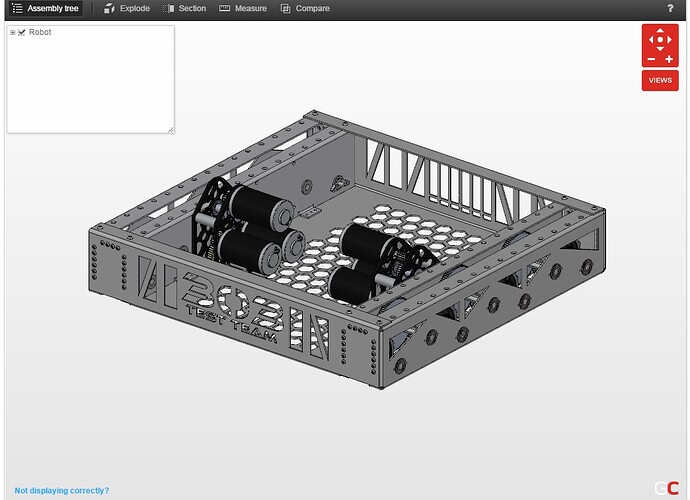 Features:
Simple 5 piece construction
All gear driven, no belts or chains
Directly compatible with WCP 3 cim shifters
About:
This design was posted in the past on Chief Delphi. Since then changes were made and it was produced for Brunswick Eruption to be tested. It lasted the whole event with no break downs or maintenance required. We did however make several changes to the design to make the design more rigid and more likely to last a whole season with no major breakdowns or maintenance required.
File releases:
https://www.dropbox.com/s/4164ol3nl0fq3c8/Robot.stp?dl=0 (12/30/14)