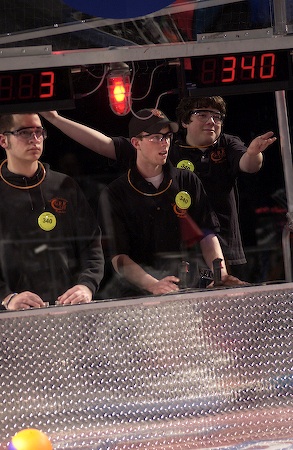 This is 340's drive team from 2006. Minus our human player Katlyn.
Who knows what Noah is doing…

Looking good guys. Anyone else notice the 340 belt buckle? :ahh:
When was that ??
FLR or ATL?
I am going to go with FLR because I doubt the drivers would wear hoodies and long sleeves in Atlanta. Driving is exercise, right?
yeah i think FLR i remember the basically all black outfits