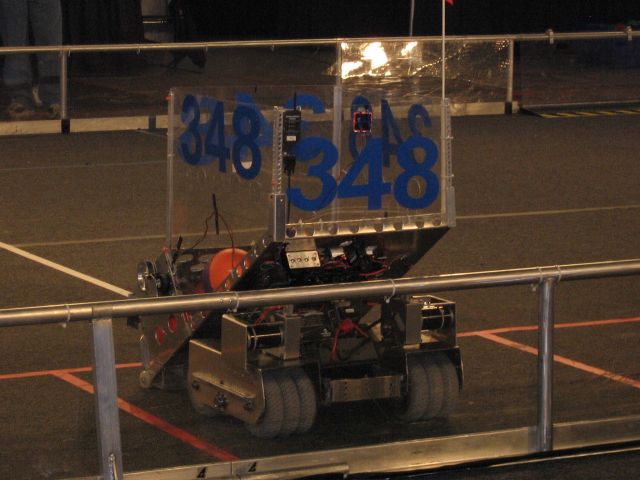 wow, is that a 12WD system? how well does it push and how maneuverable is it?
I was ego surfing Chief Delphi a minute ago and saw your post.
It is a 12wd system with independent suspension. The design allowed us to keep the center of gravity low and still get up the ramp.
It turns quickly and gets up the ramp easily.
There are some movies located at the following address.
http://www.smallmetals.com/team348/index.php?n=Season2006.Gallery