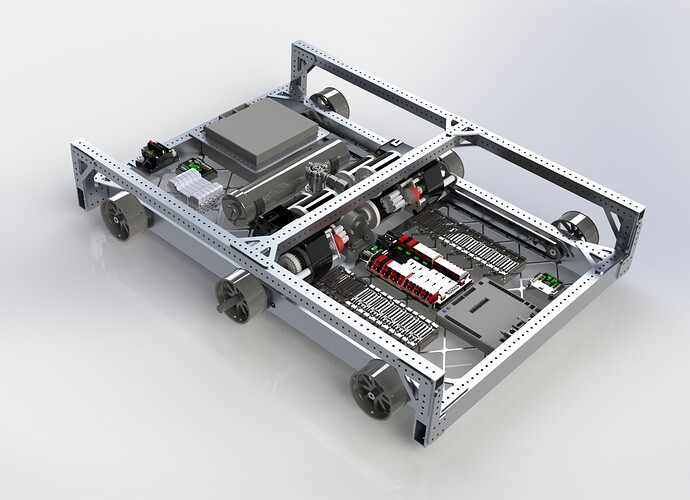 Rockin the all powerful 6 mini-cim drive.
CAD:
https://workbench.grabcad.com/workbench/projects/gcuONzAdxv_oE0Q0fxrcvxC4-dgNBOXMZaYiuHv9jOQfHG#/space/gcvxgK5Zyj3OjbN0Yq-pro4z8BmXUrs9rzeS5vrAYQSbKc
I would not suggest have your main breaker and your PDP so far apart. You should really be trying to minimize the length of your power wires as much as possible.
Yeh definitely! The electronics aver very much thrown around and this received no feedback from the electrical team, we will keep that in mind! Thanks!