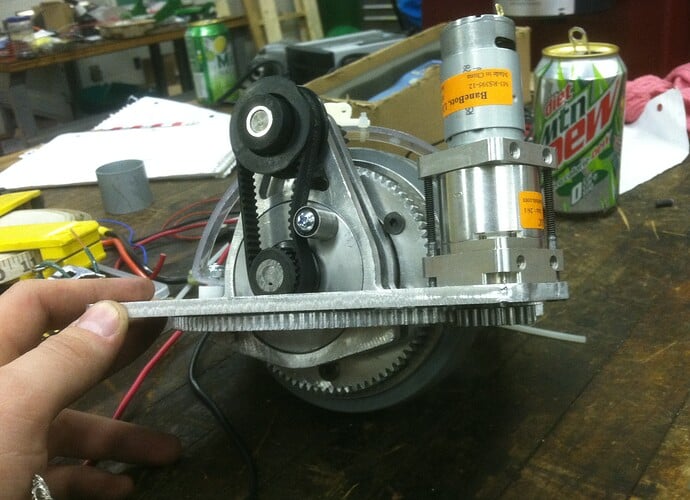 Figured I'd put this up sometime, as many of you know 3928 built a really short robot for a strategy that used to be allowed. Due to this strategy we had to make everything really compact.
We also had decided we wanted swerve and no turret (vs turret and no swerve) (neither would've been a better idea but hey, now I've got rookie kids who know how to pull off a swerve).
This meant we got to make a really compact swerve unit, it was fun.
The bottom bearing arrangement is borrowed from Team 16's modules.