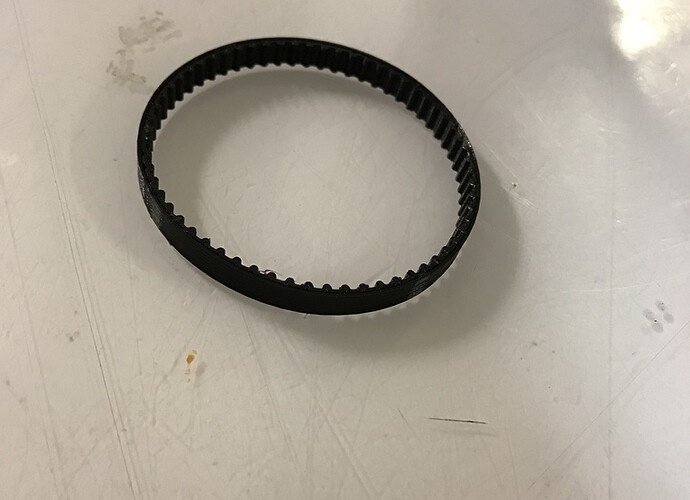 Since we're showing off 3d printed parts I wanted to share an experiment I did tonight - I printed off a model of a GT3 timing belt using NinjaFlex.
I wouldn't trust it for most FRC power transmission but for either prototypes or transmitting rotations to sensors it should be solid.
It would also probably be solid for many FTC applications.
I'm going to order a roll of SemiFlex to see if it would be better at some time in the future.
Settings:
Prusa i3 Original Mk2 stock
230C print temp
60C bed temp with masking tape on it (the TPU sticks to PEI too well)
15mm/s print speed
If anyone can suggest a good method for testing how much torque this can transmit that doesn't require a ton of resources let me know.