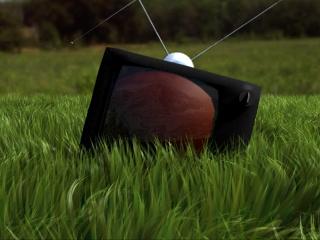 this Is one of two screen shots from my autodesk visualization entry. Rising star award here I come!

Nice, love that 3ds tool you do.
"If only if only the animator cried,
the reflections were as nice as his sky
when the raytrace fails whats left to do
just beat up your monitor with your left shoe."
By Chamfah Pyrmiod AKA Soft Cookie
Try slanting the background to the right, I can tell easily that its not connected to the grass. Or try blurring the grass that's farther back.