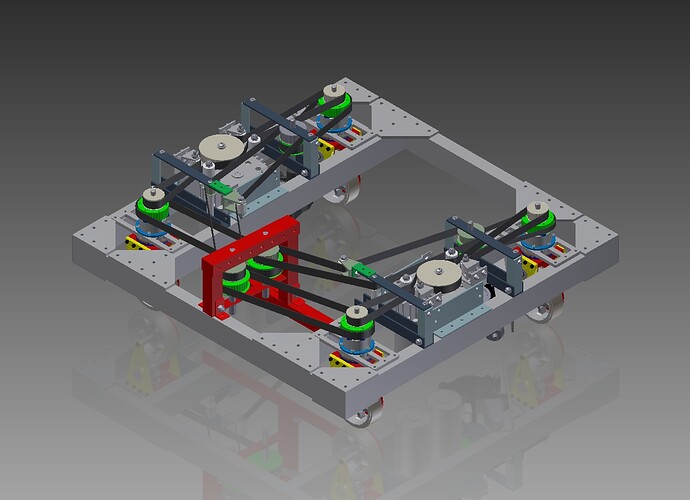 4 Swerve 9:
Top speed: 8 fps
Uses the Revolution 2 Swerve Drive Modules
For Drive two modules are driven together (adjacent ones) Uses 4 Cims in ToughBox Mini's
For Steering the two modules on opposite sides of the frame are steered together. Uses 2 window motors.
The entire system is done using belts, lots and lots of belts.
Any feedback would be great!